We are delighted to announce that Comfort Keepers has won the 2015 Q Mark Award for Homecare. The National Q Mark took place last Friday.
The process firstly involves working on an action plan for the business. This plan highlights what we do well and also what we will improve in the near future. The EIQA then completes an external audit on the business, as well as assessing the required action plan. This award recognises the hard work and dedication to excellence embodied by all Comfort Keepers staff.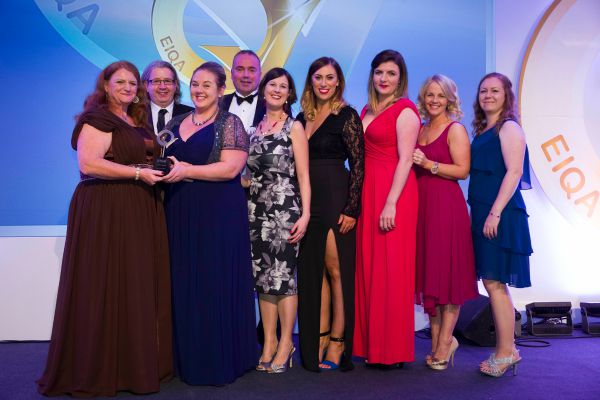 "To win the Best Homecare in Ireland for Quality Management Systems Q Mark Award is a great honour and is great recognition of the hard work and dedication demonstrated by all Comfort Keepers employees in ensuring quality, continuous improvement and overall service excellence is central to what we do. I would like to thank all at Comfort Keepers for their past and ongoing efforts in their commitment to quality and to congratulate them in winning this award."

Collette Gleeson, Head of Operations
Receiving this award and the Q Mark certification has so many benefits. You, as our customer, can be sure that you will receive the highest quality care. Our staff feel we reward their hard work. Those considering working for Comfort Keepers can be certain they will work for a company that supports excellence across the board. It is a wonderful achievement and we are all very proud.
Connect with us
To begin starting care for your loved one, you can click here.
To join our incredible award-winning team, you can apply now by clicking here or emailing your CV to recruitment@comfortkeepers.ie