You may be surprised to hear that Ireland needs more professional home carers but that is very much the case. There's a number of reasons for this. Coupled with the fact that we are all living longer so many of us need a little daily assistance (for example, an hour a day) to help with personal care, medication reminders or companionship, it's also a fact that while family members might have done more of the caring years ago, family members often live further away from each other now. Many people prefer to stay in their own homes than go into a nursing home, they prefer their own environment, they want to stay living in their own community, they want to stay in their own homes surrounded by the things they love (particularly if they have pets) and within their own routine.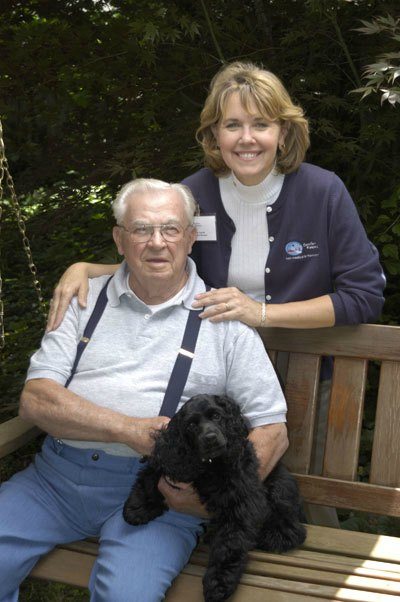 Did you happen to see the news this week where it was announced many hospital patients could be released earlier if they had a home carer to look after them when they go home? While some might need 24-hour care in a nursing home for a couple of weeks, the shortage of places means that they have to stay in the hospital for longer. Many people could go home if they can have regular visits from a healthcare professional for the first few days but given the shortage of home carers, they are having to stay in the hospital for a few extra days. As anyone who has been in the hospital knows, once you start to feel better, you really want to get out of there. It's a double-edged sword for the health services given the shortage of hospital beds too.
We have over 1200 professional carers working for Comfort Keepers. Our ethos is that every carer treats their clients just like a member of their family. We pride ourselves on the training and induction that we offer our carers, ensuring that not only are they the right person for the job but that they have the empathy and compassion to treat their clients with dignity, sensitivity, and respect.
We have over twenty offices all over Ireland and if it happens that one of our carers has to move to a different county, for example, from Dublin to Cork, the can register with the new office and it is likely that they will have clients within weeks if not days.
Irish society needs more professional carers. At Comfort Keepers, we are continually growing to meet the demand. If you would like to work for Comfort Keepers as a carer, do get in touch.
Home Care Vacancies
If you would like to partake in a fulfilling career in Home Care, do check out our careers page and get in touch. We have many vacancies in our seventeen offices around the country. Make a move towards fulfilling your career goals this quarter and apply for a job in March.