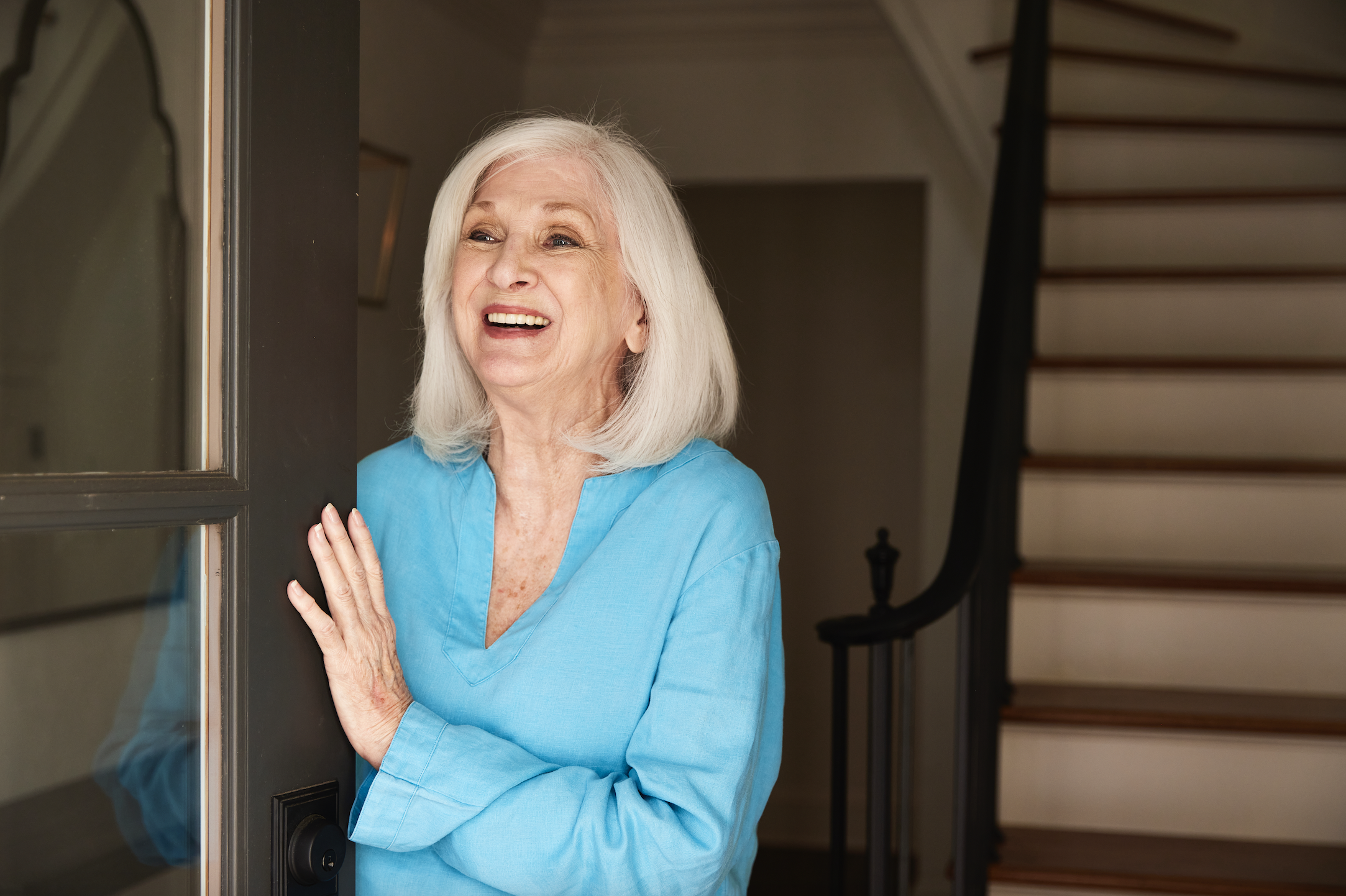 It's more than just a job.
There's no denying that caring for someone can be emotionally and physically hard. It takes a lot of hard work to develop a relationship with the person you're caring for. You want to ensure you're looking after them the best way you can. At Comfort Keepers, we understand and recognise the hard work and dedication required to be a carer. That's why carers with Comfort Keepers are given many perks and benefits.
Pay
Your time is invaluable to the service and care we provide, and we recognise that in our payments. We ensure our Home Support Workers are paid competitive rates, with premiums on Sundays and bank holidays. On top of this, our carers are provided with a per kilometre mileage rate to compensate them for travel times between client visits.
Training
To work as a carer with us, you need to have the right qualifications. We provide you with the resources to obtain them—with us you can complete your Level 5 modules in Care Skills and Care of Older Person free of charge.
Benefits
Along with the pay and training opportunities mentioned above, we provide our valued carers with guaranteed weekly hour contracts. This way, you're guaranteed a certain amount of work, and a certain amount of money, tailored to meet your individual preferences and availability. We also don't expect you to pay for your PPE (aprons, gloves, etc.). We'll provide you with that for free. Garda vetting will also be provided by us, for you, so you don't have to worry about that, either.
Recognition
We know that you work hard to provide people with the care they need. For that, we want to give you the support and recognition you deserve. That's why we provide 24-hour support and an Employee Assistance Programme. We're here for you when you need us. Once a year, we also hold our Comfort Keepers Awards. Here, we give praise and recognition to our carers for the hard work and dedication they've provided throughout the year. Likewise, we want to ensure you have the opportunity to progress. As a result, in the last 12 months alone, we've promoted 34 members of staff. Our team is always expanding. We want to continue the expansion and progression of our carers, and hope to promote even more people next year.
Firstly: To begin starting care for your loved one or find out more about Comfort Keepers, click here.
Secondly: To join our incredible award-winning team, you can apply now by clicking here or emailing your CV to recruitment@comfortkeepers.ie
Lastly:
Every person has an inner spark. It's something age and illness cannot take away. That's why, at Comfort Keepers, we go beyond daily care needs to nurture those unique qualities. We wish to bring about a sense of hope, connectedness, purpose, and most importantly, joy. From 1 hour of care per week to 24/7 complex care, Comfort Keepers' clinically-led team have got your care needs covered.