A fall is defined as an event which results in a person coming to rest inadvertently on the ground or other lower level.
Anyone can have a fall. However, older people are more vulnerable and likely to fall. This is especially true if they have a long-term health condition.
Falls are a common, but often overlooked, cause of injury.
Each year, 1 in 3 people over the age of 65 falls while going about their life. We need to increase the awareness of fall risks to help reduce the number of them that happen each year. People can experience physical, social, and psychological effects from falling. Therefore, it is best to mitigate the risk before they occur.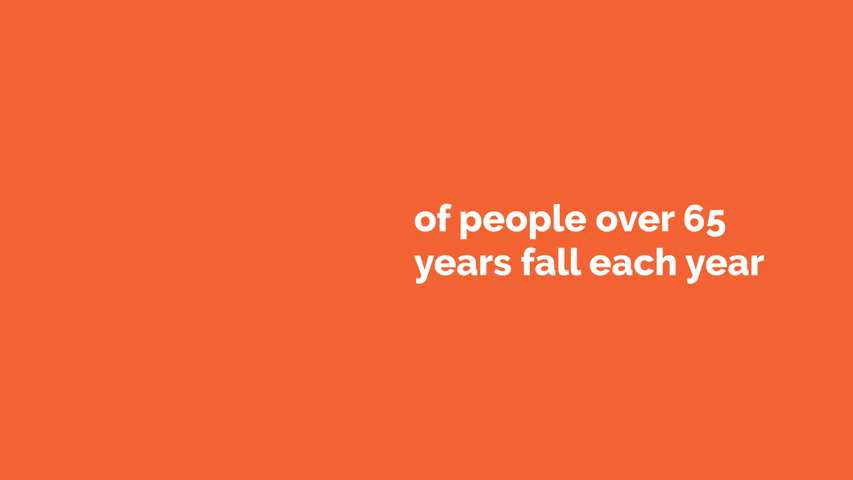 The natural ageing process means that older people have an increased risk of having a fall.
As a result, we as healthcare professionals must take falls in older people very seriously. We must do all we can to continue preventing falls. They can have huge consequences for the health and wellbeing of this group.
Older people are more likely to have a fall because they may have:
Balance problems and muscle weakness
Vision loss
A long-term health condition, such as heart disease, dementia or low blood pressure (hypotension). These can lead to dizziness and a brief loss of consciousness

The Price of Falling
The healthcare industry incurs serious costs each year, exceeding €500 million annually in Ireland. Recurrent falls result in long-term care needs, putting extra costs on the healthcare system and families. Falls in older people contribute to this.
We can try to reduce this impact by being aware of the causes of slips, trips, and falls, and by working together to try to promote activity and safety among our older generation.
Preventing falls is key.
This information and training piece has been provided by Elevation Training Ireland.
Connect with us
To begin starting care for your loved one and getting help with falls in older people and more, you can click here.
To join our incredible award-winning team, you can apply now by clicking here or emailing your CV to recruitment@comfortkeepers.ie